Senior Living Options
Artis Senior Living of Yardley is excited to offer dementia care and Alzheimer's care for people in Yardley. Our care philosophy hinges on positive thinking and open communication among associates, residents, and their loved ones, as this is essential to creating a personalized care plan for each community member. We take the time to get to know our residents on an individual basis so that we may learn how best to serve the person, not just treat the disease. 
Optimism and positive thinking are core values we apply to our care philosophy. When a new idea is presented, or a challenge arises, we see it as an opportunity to innovate a creative solution. This is why we say "Why not?" to new things that may help us better serve our residents. Other elements of our care program include: 
Licensed Nurse Available 24-Hours a Day
Medication Management
Physical, Occupational & Speech Therapy
Medical Appointment Scheduling
Mobility Assistance
We also provide laundry service to help residents maintain the comfort and order of their homes. 
Health and Wellness
One of the most important things we as care partners can do is keep abreast of new developments and trends in the field of adult care. Memory Care, in particular, requires a commitment to ongoing education, since developments may help innovate new practices that could have a tremendous impact on our residents. For instance, contemporary research suggests that the Mediterranean diet may actually help slow, or even prevent, the progression of Alzheimer's and dementia. This is why we are happy to incorporate this beneficial diet into our program.
From innovative diets to ongoing communication and fulfilling engagement, life in our community is brimming with opportunities for individuals to live their best lives at Artis Senior Living of Yardley.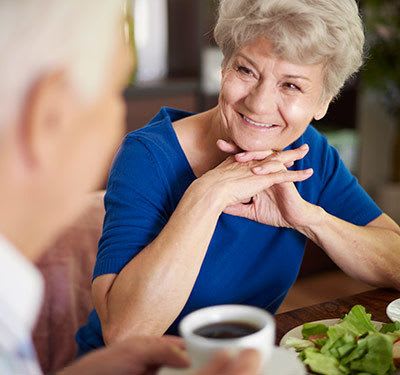 Town Center
The center of community life is our Town Center. This is where residents gather to explore opportunities for personal growth and nourishment, including community service projects, artistic pursuits, and more. There is even a beauty parlor and barbershop onsite to offer a little pampering that helps residents feel like their best selves.
Respite Care
For temporary adult care in Yardley, Artis Senior Living of Yardley also offers Respite stays. These short-term stays are a minimum of two weeks and are the ideal solution to cover care when a regular caregiver is away or when an illness or injury necessitates around-the-clock-assistance. 
Contact us today to learn more about our care philosophy and tour the community. We look forward to meeting you.