Individualized Memory Care
No two persons are exactly alike, so why should their memory care program be identical? At Artis Senior Living of West Shore, we believe in customized memory care solutions for every individual. We personalize our Lemoyne memory care through Positive Partnerships the Artis Way. This allows residents to get their needs met through open-circuit communication. Ongoing communication between our entire team, family members, and the resident themselves creates positive partnerships and individualized memory care solutions.
Feeling at Home
When transitioning a loved one into a memory care community in Lemoyne, PA, it's important for both the resident and their family to feel at ease. With a licensed and specifically trained nurse available 24 hours a day, residents and families can rest easy knowing care is always available. Residents have access to help with daily living tasks and personal care as needed. Additional health care amenities include:
On-Call Doctor and Audiologist
Podiatrist and Doctor Office Scheduling
On-Site Health Center
Contemporary research indicates a Mediterranean diet may help prevent and slow the progression of Alzheimer's and other memory loss diseases. We've incorporated these recipes and food preparation practices into our meal service to provide a holistic and caring approach to dining. Family-style, chef-prepared meals are served in each neighborhood and residents have the opportunity to contribute their opinions and recipes at the Time to Dish community meeting. Additionally, hydration and snack stations can be found throughout each community for a pick-me-up during the day.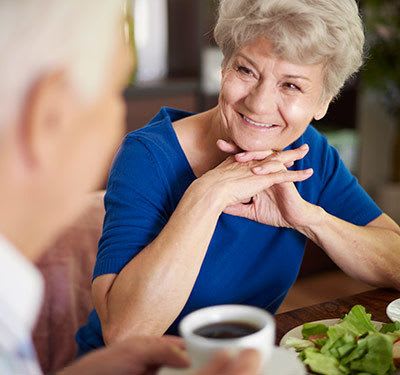 Town Center
At Artis Senior Living, it's important to us to provide our residents with quiet, peaceful spaces, as well as community areas for socialization and engagement. The Town Center acts as the heart of Artis Senior Living. Here, residents can gather together, access the wellness resource center, take an exercise class, and get a haircut from the barber or a manicure in the beauty salon. Many residents find it gratifying to join a community service project. Past projects have included writing letters to veterans and being a reading mentor.
Respite Care
We offer respite care for those times when you need support for recovery from an illness or injury, or simply a little time away from the daily demands of caregiving. Respite stays help family care providers by creating a supportive environment that ensures that your loved one's needs are met with accuracy and compassion.
Contact Artis Senior Living of West Shore for more information about our memory care community in Lemoyne, PA.