Experienced Memory Care
The associates at Artis Senior Living of Mason represent decades of professional experience with memory care. They carry substantial personal history, as well, as many of our care partners have had family members with Alzheimer's or another form of dementia. Artis associates are dedicated to supporting residents through positive partnerships that give community members a voice in their own care.
Respect and compassion guide communication to identify the unique needs of each resident. Resources include 24-hour access to care professionals and licensed nurses, help with daily living tasks, medication management, housekeeping and laundry services, healthy meals, and snack and hydration stations throughout the neighborhoods.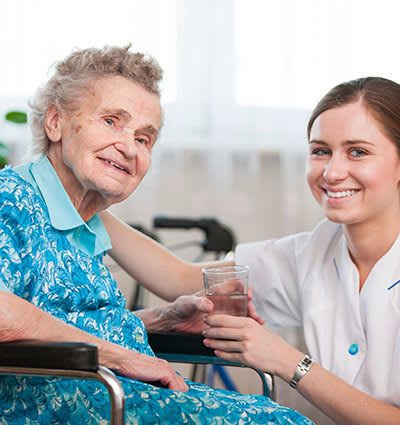 Living Fully and Well
Artis of Mason offers opportunities to enjoy nature in the private, landscaped courtyard, with walking paths and plenty of comfortable seating for a chat or some quiet reflection. Something is always happening in the Town Center, whether it is an exercise class, a craft workshop, or an educational seminar. At Artis, we believe engagement with the larger community boosts good health. Our Community Assistance Network helps residents find meaningful and fulfilling volunteer opportunities.
Memory care is a unique journey for everyone affected by dementia. Artis Senior Living seeks to help residents and family navigate their own paths in a circle of support. Individualized care, comforting surroundings, community engagement, and above all, consistent and excellent communication partner to provide sustained and nourishing care.
Contact an associate today for a talk and a tour. We look forward to your questions about life at Artis Senior Living of Mason.