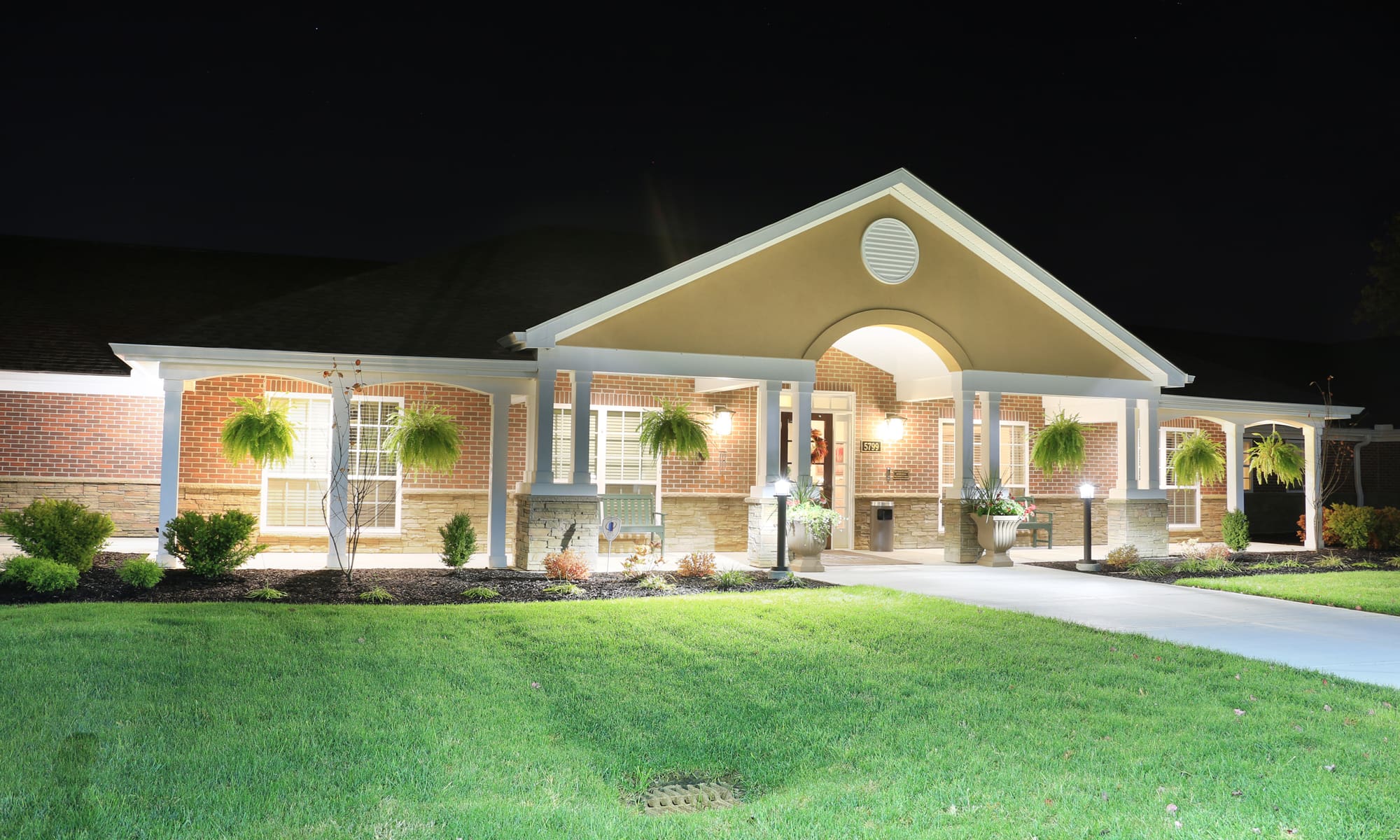 Welcome to Artis Senior Living of Bridgetown
Artis Senior Living of Bridgetown, OH, is a memory care residence devoted to the dignity, wellbeing, and fulfillment of people with Alzheimer's and other forms of dementia. We believe positive partnerships are the tools that promote active communication and make customized care possible. Through Partner Profiles, resident, associate, and family councils, and with the assistance of our Director of Partnership Development, individuals are encouraged and empowered to participate in their own care.
Feels Like Home 
Artis of Bridgetown, situated on seven and a half acres in Hamilton County, just west of Cincinnati, is composed of four uniquely themed and decorated neighborhoods, connected by a Town Center. Each neighborhood has its own living room, kitchen, and dining room, access to private outdoor courtyards, as well as individual memory care suites. Smaller scale living spaces and residential finishes, along with neighborhood-specific themes, help residents recognize and navigate their space with comfort and ease.  
The Town Center is the place where people come together for daily and special events, to visit the health center, to create, or to stop into the beauty salon/barbershop for a trim. At Artis, we support community participation through Town Hall Meetings, Time to Dish, holiday celebrations, and daily scheduled events.