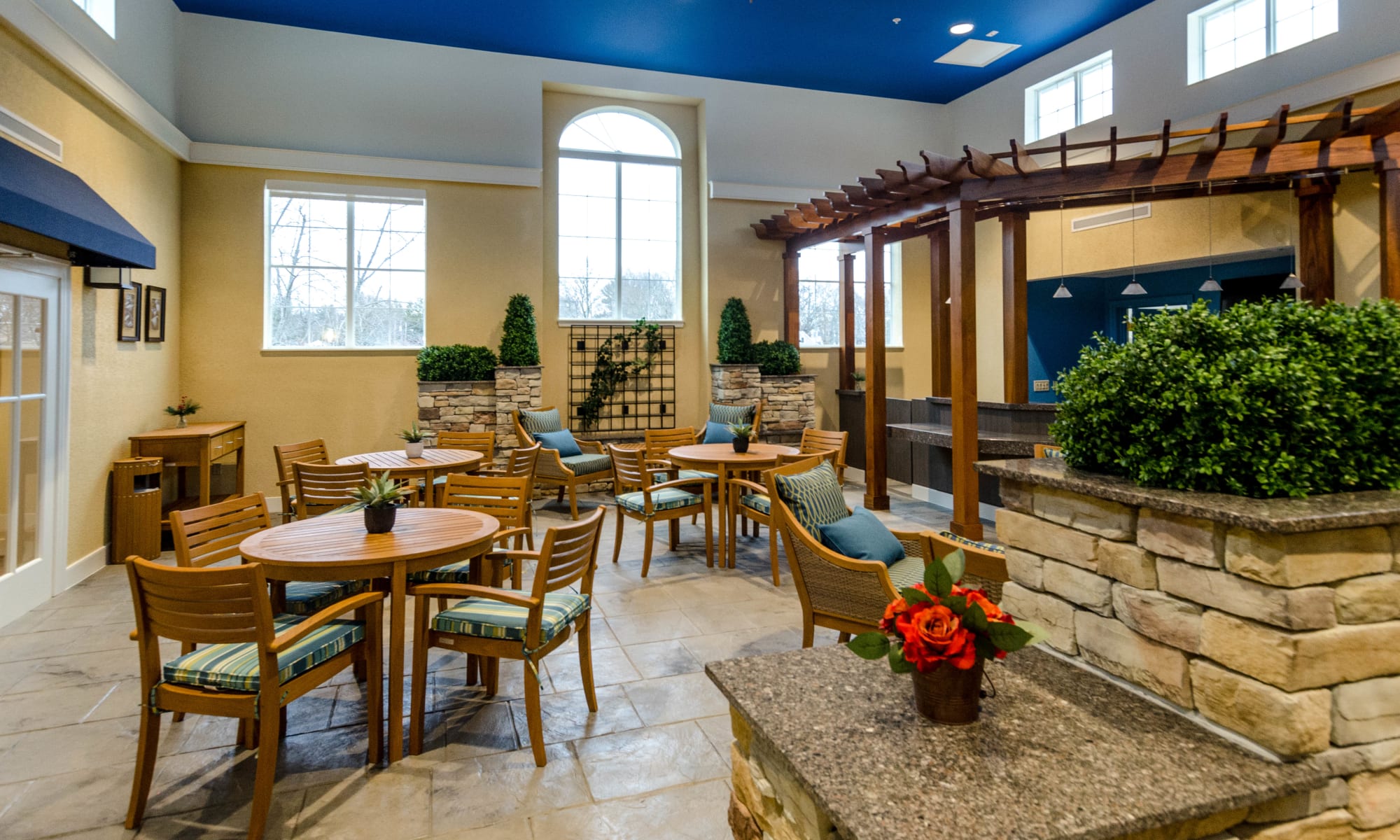 Coming Soon! Call today to ask about Legacy Club membership rewards for early reservations!
Welcome to Artis Senior Living of Commack 
At Artis Senior Living of Commack, we believe a diagnosis of Alzheimer's or another form of dementia doesn't mean your loved one has to stop growing and experiencing the world around them. By providing residents of our Commack, New York, Memory Care community with compassionate around-the-clock care, open two-way communication, and the everyday dignity they deserve, we are encouraging your loved one to live a rich, fulfilling life.
Our Memory Care experts create an individualized care plan for each resident focused on treating the individual rather than the symptoms of memory loss. By taking the time to get to know each resident and their family, we provide the encouragement and support to help them grow as a person and continue building new connections.
Welcome to the Neighborhood
Residents of Artis Senior Living of Commack love our warm, inviting Commack, New York, Memory Care community. Each neighborhood offers soothing, easy-to-navigate design features, helping your loved one feel safe and secure while embracing their highest level of independence. Neighborhoods each feature their own shared kitchen, family-style dining room, and a community room where residents can take part in a variety of engaging activities and socializing.
At Artis Senior Living of Commack, we have found that when we're able to engage a resident's mind, body, and spirit, they experience a renewed sense of purpose, building their confidence to embrace each day. Our daily activities calendar is rich and varied, offering exercise classes, arts and crafts, and special events designed around residents' unique abilities and limitations.
To learn more about life at Artis Senior Living of Commack, contact our team today. We are excited to show you around.