Positive Partnerships for Wellness
Customized memory care begins with a good relationship. Associates strive to build two-way communication with residents that helps zone in on precisely what services residents need to feel their best. Partner Profiles and resident, associate, and family councils are tools that empower residents to participate in their own care. Artis pioneered the role of Director of Partnership Development to establish a point person for matching residents to resources. Some of these resources include:
24-Hour Licensed Nurse Availability
Medication Management
Mobility Assistance
Physical, Occupational, and Speech Therapy
Cueing and Orientation Assistance
Care Partners are on hand to assist with daily living tasks when the need arises. Weekly housekeeping and linen and laundry service keep things fresh.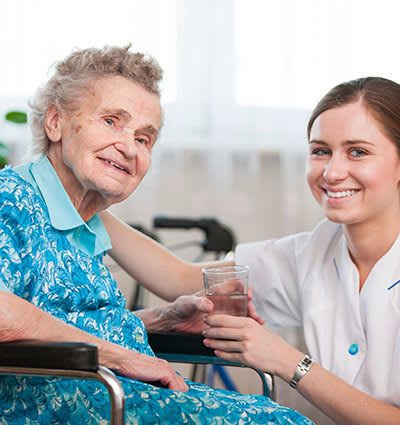 Community Life
Residents are encouraged to participate in the community at large through programs such as the Community Assistance Network, which offers service opportunities such as writing letters to veterans or making wreaths for new Habitat for Humanity homes. Town Hall Meetings invite residents to add their voice to community discussions, while Time to Dish seeks input on menu options. There is always an activity to join, whether it is an exercise class, or a barbershop conversation.
Contemporary research indicates that the Mediterranean diet may help prevent and slow the progression of Alzheimer's and memory loss diseases. That is why we've chosen to incorporate these practices in our recipes and food preparation in order to provide a holistic, caring approach to dining at Artis.
Join us for a scheduled event at the Town Center, and experience the advantages of Artis Senior Living first hand.