Welcome to the Neighborhood
Residents at Artis Senior Living of Princeton Junction have a neighborhood they can call their own. Each of the four neighborhoods at Artis have a unique décor that makes it easier for residents to orient themselves and feel familiar in their surroundings. Residential finishes and smaller scale living spaces add to the homey feel. Within each neighborhood is a kitchen, a dining room, a living room, access to private outdoor courtyards, and individual memory care suites.
Memory care suites are spacious and private. Every Artis suite is able to accommodate a full-size bed, dresser, bedside table, chair, lamp, and other personal items. A memory display case for mementos and photos is furnish and located near the entry. Residents are encouraged to surround themselves with familiar items from home or allow Artis to supply needed items.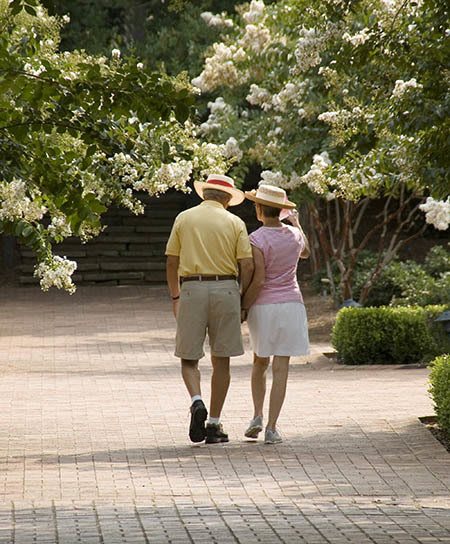 Town Center
The Town Center is the activity hub of Artis Senior Living. Neighborhoods connect to the Town Center, which serves as a gathering place, an entertainment venue, and a space for daily programs and special events. Resources in the Town Center include:
Apothecary Center
Neighborhood Center
Beauty Salon/Barbershop
Creative Arts Studio
Gathering Space for Exercise, Religious Services, & Events
The Gallery, Located on the Second Floor
Café on the Second Floor      
The heart of the community also has access to the walking paths, beautiful gardens, and comfortable seating of the private outdoor courtyards.
Come take a stroll in the neighborhood. We are eager to answer you questions and listen to your concerns about residential memory care at Artis of Princeton Junction.