Experienced Memory Care
The administrative professionals and care partners at Artis of Evesham have many years of collective experience in senior and memory care. The Artis community represents the efforts of a dedicated team by incorporating the practices and services that best benefit our residents. Our community features: 
Licensed Nursing Available 24 Hours a Day 
Daily Living Assistance 
Cueing and Orientation Assistance 
Medication Management 
Non-medical services include doctor appointment scheduling, exercise programs, and mobility assistance. An apothecary center, as well as our beauty salon and barbershop, are located in the Town Center. Housekeeping, linen, and laundry service are available to keep things neat and fresh.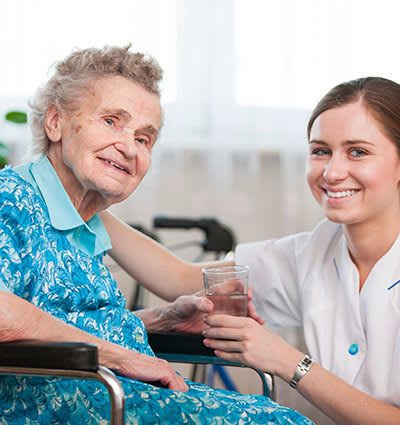 Daily Life 
Good nutrition is essential for body and spirit. Neighborhood dining rooms serve delicious and healthy meals, while hydration and snack stations are located throughout the building. Contemporary research indicates that the Mediterranean diet may help prevent and slow the progression of Alzheimer's and memory loss diseases. That is why we've chosen to incorporate these practices in our recipes and food preparation in order to provide a holistic, caring approach to dining at Artis. 
Artis of Evesham offers daily opportunities to get involved or get busy with a community project. Something is always happening at the Town Center, whether it is an educational talk, an exercise class, a movie, a workshop, or a Town Hall Meeting. Sometimes a little conversation at the barbershop is all the activity one needs.  
Attend an event at Artis, and schedule an appointment for a tour while you are there. See the difference positive partnerships make in memory care.