Welcome to the Neighborhood
Artis Senior Living of Evesham sits on six beautiful acres in the Marlton neighborhood in Burlington County. Our architecture and design are intended to feel inviting and homey, with residential finishes and smaller scale interior living spaces. The 68 memory care suites are divided among four neighborhoods, each with its own distinguishing characteristics.
Kirby's Mill, Cropwell Station, Inskeep House, and Pine Barren feature distinct styles that help residents recognize their surroundings and find their way with ease. Each neighborhood has its own kitchen, dining room, living room, and access to private outdoor courtyard space. Individual suites are spacious and can accommodate a full-size bed, dresser, lamp, chair, bedside table, and other personal belongings. A memory display case for photos and mementos is located at the entry. Residents are encouraged to furnish their suites with their own belongings or allow the community to provide living items as needed.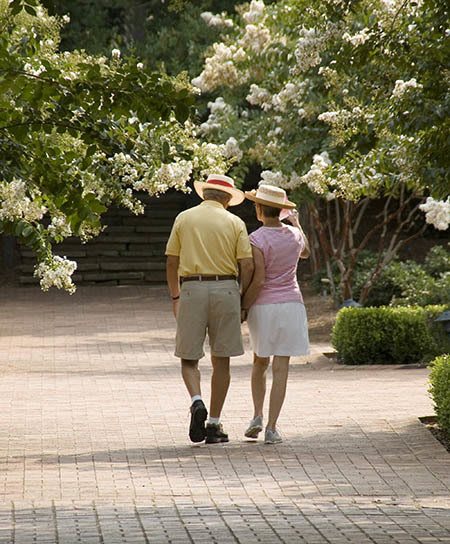 The Town Center 
The Town Center is the energy hub of Artis of Evesham. While the neighborhoods offer areas for quiet activity, the Town Center serves as gathering place, theater, studio, exercise room, and celebration venue. It is the spot to get a manicure or a haircut, and where one will find the apothecary center.  
Contact an associate to learn more about the daily rhythms at Artis Senior Living of Evesham.