Memory Care in Woodbury, Minnesota
At Artis Senior Living of Woodbury, we believe life with a memory loss illness can be a rich and rewarding experience. With the right combination of personalized care, encouragement, and engagement, people living with Alzheimer's and other forms of dementia can participate in life in ways that may have once seemed out of reach. 
Our approach to Alzheimer's and dementia care revolves around open, two-way communication and positive thinking. When a new challenge arises, or an innovative idea is presented, we keep an open mind, because we understand that there is no one-size-fits-all approach when it comes to Memory Care. Other fundamental elements of our community include: 
Licensed Nurse Available 24 Hours a Day
Medication Management
Physical, Occupational & Speech Therapy
Medical Appointment Scheduling
Mobility Assistance
To help residents keep their homes comfortable, we also offer laundry service.
Health and Wellness
Creating positive experiences for residents living with Alzheimer's and dementia requires keeping up to date on new trends, research, and development in the field of Memory Care. This can include anything from design and layout to activities and food. One such example is contemporary research which suggests that the popular Mediterranean diet may be able to slow or prevent the progress of Alzheimer's and dementia. This is why we are happy to provide options which follow this delicious, beneficial way of eating.  
When we say that we treat the whole person, we really mean it. This means providing for each person's needs in ways that bring value and joy into everyday living. We partner with families and stay abreast of new developments because we are dedicated to creating better lives for our residents.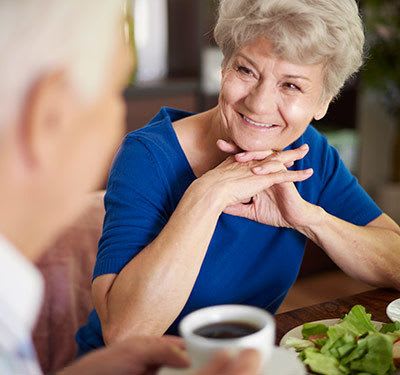 Town Center
When a resident of Artis Senior Living of Woodbury is looking for a meaningful way to spend their time, they can find a variety of options in our Town Center. There are opportunities for community service, an art studio, and a beauty parlor and barber shop. It's all part of our mission to nurture the mind, body, and spirit of each community member. 
Respite Care
When a regular caregiver is away and temporary adult care is needed, or when a higher level of care is needed after an illness or injury, Artis Senior Living of Woodbury can provide supplemental support through our Respite Care program. Please note that there is a two-week minimum for Respite Care stays. 
To see our care philosophy in practice, join us for a tour of our community. Contact us today to schedule your visit.