Memory Care in Bethesda Maryland
Artis Senior Living of Potomac is excited to offer Bethesda Alzheimer's care and dementia care for residents. The fundamentals of our care philosophy are honest, two-way communication and positive thinking, because we care about creating a supportive environment for residents and peace of mind for their loved ones. We care for people, not just diseases, which is why we take the time to get to know each resident as an individual with unique needs, tastes, and experiences. 
To help support the everyday needs of our residents, we offer specialized Memory Care in a warm atmosphere. Care services include: 
Licensed Nurse Available 24 Hours a Day
Medication Management
Physical, Occupational & Speech Therapy
Medical Appointment Scheduling
Mobility Assistance
Health and Wellness
Every element of our community is thoughtfully designed to support the health and wellness of our residents. We stay up to date on contemporary theories and practices within the field of Memory Care, including diet and beneficial foods. For example, research suggests that the Mediterranean diet can prevent or slow the progress of illnesses such as Alzheimer's and dementia. We are excited to bring this delicious, beneficial practice into our community. 
Treating the whole person means providing for more than just physical wellness. It also means protecting our residents' dignity and creating meaningful connections through sincere engagement, listening, and compassion.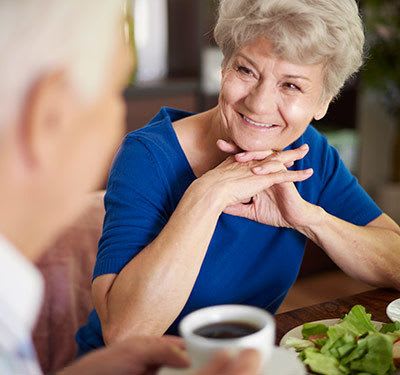 Town Center
Within our vibrant and inviting Town Center, residents can find ample opportunities to explore new interests and engage old talents. Our Town Center provides options for physical, emotional, and spiritual nourishment, like an art studio, barbershop/salon, and plenty of space to engage with the community.
Respite Care
Respite Care in Bethesda is available at Artis Senior Living of Potomac. Temporary adult care is ideal when a regular caregiver is out of town or while recovering from an illness or injury. There is a two-week minimum for short-term stays. 
Contact us today to learn more about Memory Care and Respite Care from Artis Senior Living of Potomac.