Compassion and Experience
Artis Senior Living of Reading has the resources to develop customized care plans that address the needs and wishes of each individual resident. Our greatest tool is compassionate communication. Associates and residents engage with one another to assess what is needed and how it may be obtained in a manner that upholds and sustains the dignity and comfort of the resident. Our Director of Partnership Development is on hand to help match the resident with exactly the right resources. Residents can count on the following services when they need them:
24 Hour Licensed Nurse Availability
Medication Management
Mobility Assistance
Cueing and Orientation Assistance
Physical, Occupational, and Speech Therapy
Care partners are available to help with daily living tasks as the need arises. Housekeeping and laundry services keep everything neat and tidy.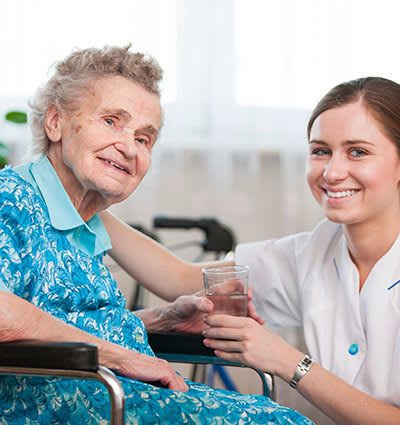 Healthy Living
Nutritious food that tastes good is an essential part of any wellness plan. Delicious meals are served in the dining rooms every day. Hydration and snack stations are dotted throughout the neighborhoods, for a quick bit of energy. Want almond milk for coffee? Or the occasional lemon meringue pie? Residents are invited and encouraged to share their thoughts on menu choices at Time to Dish, a regular community meeting that addresses food and nutrition.
Contemporary research indicates that the Mediterranean diet may help prevent and slow the progression of Alzheimer's and memory loss diseases. That is why we've chosen to incorporate these practices in our recipes and food preparation in order to provide a holistic, caring approach to dining at Artis.
Call an associate for a talk and a tour, and see why residents are happy to call Artis home.