Full Menu Memory Care
Artis Senior Living is devoted to creating individual care plans that address the specific needs of each resident. We do this by forming active and positive partnerships between associates and residents, so that residents are empowered to participate and make choices. Everyone deserves the care they need, rendered with respect. At Artis, we believe in consistent, two-way communication to ensure that individuals are getting the care and comfort that is their due.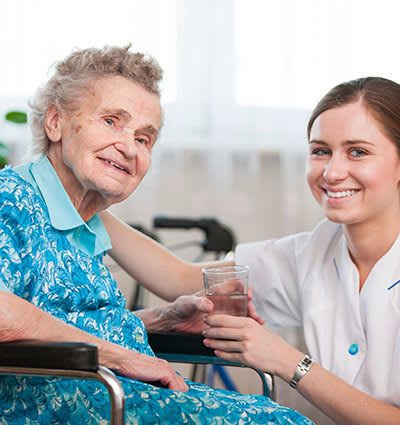 Services and Assistance
A licensed nurse is available 24 hours a day at Artis of Elmhurst. Our care partners are on hand to offer daily living assistance as needed, as well as housekeeping and laundry service. A helping hand is available in many forms, including:
Medication Management
Doctor Appointment Scheduling
Cueing and Orientation Assistance
Hydration and Snack Stations
Good nutrition is an essential part of the Artis experience. Residents can weigh in on menu choices and offer suggestions at Time to Dish, a community meeting that addresses food and nutrition. Contemporary research indicates that the Mediterranean diet may help prevent and slow the progression of Alzheimer's and memory loss diseases. That is why we've chosen to incorporate these practices in our recipes and food preparation in order to provide a holistic, caring approach to dining at Artis.
Reaching Out
Connecting to others can play an important role in fostering wellbeing. The Community Assistance Network program offers opportunities for residents to participate in community outreach projects, such as letter writing campaigns for veterans, or providing reading mentors. At Artis, we celebrate the smaller community, as well, on anniversaries, Mothers' Day, and many other occasions.
Visit us at Artis Senior Living of Elmhurst, and bring your questions and concerns about memory care. We'd love to show you around the neighborhood.