The Right Level of Care
At Artis Senior Living of Lakeview, we know there is no one-size-fits all plan for memory care and assisted living. Our compassionate care team works with each resident and their family to create an individualized plan designed to provide the right level of care. We take into account the individual's interests and their personal history to develop a plan of care that serves them now, and as their needs change.  
Memory Care
The modern model for memory care was developed by our founder, Stewart Bainum, Sr., and leads the way for senior living and memory care throughout the country. We partner with highly skilled and trained care professionals who understand the complexities of Alzheimer's disease and other forms of dementia. Artis Senior Living is centered around treating each individual and treasuring their uniqueness. As leaders in memory care, we understand that Alzheimer's disease and other forms of memory loss affect each person differently. We work to build a partnership that honors your loved one's interests and past, while engaging the mind and comforting the spirit.​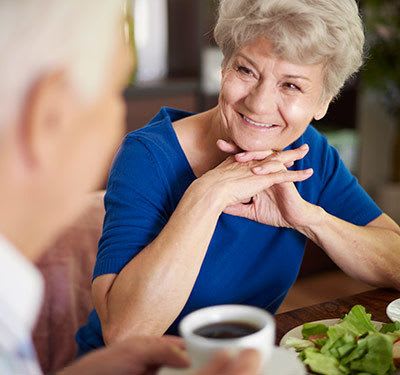 Assisted Living Services
Choosing the right assisted living community for your loved one may be one of the most important decisions you make. Allow us to show you why Artis Senior Living of Lakeview is different from other Chicago-area senior living communities. With intentional neighborhoods, we are able to create a smaller, more intimate environment while having access to the modern amenities and services that a larger community provides. Our community has around-the-clock nursing care and access to assisted living services, including a common living room and gourmet kitchen with pantry area. We are happy to help all residents with daily living tasks and personal care.
An especially enjoyable aspect of our community is the many amenities we have to offer our residents. In addition to a neighborhood common area, we treat you or your loved one to the convenience of an on-site beauty salon and barbershop, theater, and fitness center. One of our resident lounges is even themed to look and feel like Wrigley Field.
Respite Care
We are happy to provide respite care to caregivers who need additional support following a loved one's hospital stay or if they simply need a break from the demands of caregiving. Rest assured that your loved one's changing needs will be met with professional, personalized care in our established, supportive environment.
To learn more about the Artis Senior Living care model, contact our management team to schedule a personalized tour today.