Senior Living Options
Artis Senior Living offers personalized memory care in Davie, FL. We embrace Positive Partnerships the Artis Way as a philosophy and practice. Through positive partnerships and two-way communication, residents are connected with the specific resources they need and desire. Our experience supports ongoing communication as an effective method for customizing memory care.
It's our mission to partner with residents and their loved ones to create a care plan that specifically addresses their comfort and happiness. On-site resources include:
Licensed Nurse Available 24-Hours a Day
Medication Management
Physical, Occupational, and Speech Therapy
Medical Appointment Scheduling
Mobility Assistance
Personalized memory care in Davie, FL, at Artis includes care partners on-hand to help with daily living assistance as the need arises.
Health and Wellness
Artis Senior Living keeps up with contemporary research in order to provide our residents with the best possible care. Research indicates that a Mediterranean diet may help prevent and slow the progression of Alzheimer's disease and memory loss. We've incorporated these cooking practices and cuisines into our meal planning in order to provide a holistic, caring approach to dining at Artis Senior Living of Davie.
In addition to delicious, nutritious meals, Artis focuses on the overall health and wellness of our residents. A licensed nurse is available and on-site 24-hours a day. For a pick-me-up any time of the day, hydration and snack stations are conveniently located throughout the neighborhoods.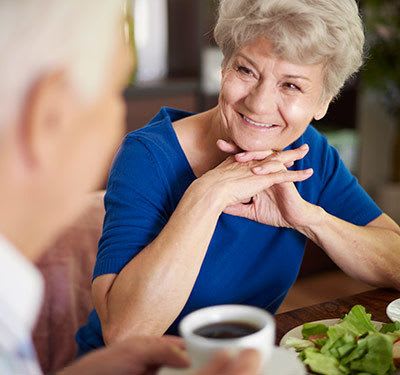 Town Center - Wellness Hub
Residents gather together in the Town Center of Artis Senior Living. This community hub offers residents a social gathering space, as well as a wellness resource center and a place to celebrate. In addition to getting to know their neighbors, residents can visit the salon for a manicure or a trim from the barber. They can take an exercise class or attend spiritual services. Here, residents can access the courtyard and take a walk out in the fresh air. This is the place to get involved with a community service project. Town Center is the social and wellness hub of Artis Senior Living.
Respite Care
We offer respite care for those times when you need support for recovery from an illness or injury, or simply a little time away from the daily demands of caregiving.
Contact Artis to schedule a tour of our memory care community in Davie, FL.