Individualized Care
No two individuals are exactly alike, so it follows that memory care solutions must be specific to the person. At Artis, we customize care through Positive Partnerships the Artis Way. Residents participate in getting their needs met through an open circuit of communication throughout our entire team, family, and the residents themselves. Our Director of Partnership Development works to make sure that all residents receive the tailored care they need and deserve, administered with compassion and respect.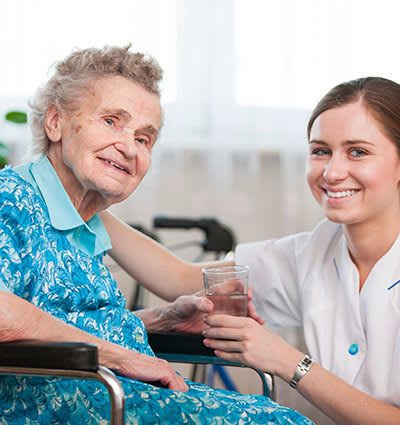 Feeling at Home
Residents and families can feel at ease knowing that specially trained nursing assistance is available around the clock. Help with daily living tasks and personal care is on hand as needed. Health care amenities include:
On Call Dentist and Audiologist
Podiatrist and Doctor Office Scheduling
On Site Health Center
Housekeeping and laundry services keep things fresh and neat. Delicious, chef-prepared meals nourish and satisfy in the neighborhood dining room, while snack and hydration stations offer a lift throughout the day. Contemporary research indicates that the Mediterranean diet may help prevent and slow the progression of Alzheimer's and memory loss diseases. That is why we've chosen to incorporate these practices in our recipes and food preparation in order to provide a holistic, caring approach to dining at Artis.
Healthy Connections
Artis offers a number of programs intended to offer residents opportunities to reach out to others. Our Community Assistance Network invites residents to participate in service to the greater community. I'm Alwrite encourages residents to write letters to people with whom they would like to communicate. The Artis community connects with one another, as well, through celebrations of special holidays, anniversaries, and other occasions.
Come tour the beautiful grounds and neighborhoods of Artis at Boca Raton, FL. Let's talk about the difference positive partnerships make in memory care.